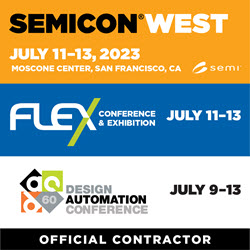 DAC Room Block Request
General Information:
Complete this form for 10 or more rooms.
Rooming lists must be submitted by Friday, May 26, 2023.
All reservation changes and/or cancellations must be made through the official housing website.
All online reservation requests require a credit card guarantee.
All deposits are non-refundable after Friday, June 23, 2023.
Should you need to change your original request after submitting it, please contact SEMICON West & DAC Housing: send us a message or call 800.421.2499 (U.S. & Canada) or +1.415.979.2287 (International).