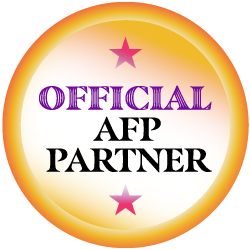 Important Information for Exhibitors
Room Block Assignment
The deadline for submitting your room block request is Friday, March 3, 2023. Hotel assignments will be made using the priority points system for requests submitted by this deadline; not by the date your request is received. Hotel assignments will be made, and a contract will be sent to you during the week of March 13 to confirm your reservations. All requests submitted after the deadline of Friday, March 3, 2023, will be assigned in the order the request is received, and based on hotel availability after priority assignments have been made.
Rooming List Deadline Date
Rooming lists for the blocked rooms must be received on or before Friday, August 25, 2023.
Cancellation Date
A penalty of one (1) night's room and tax may apply if reservations are not cancelled on or before Friday, September 22, 2023. The guest acknowledges that after the cancellation deadline, AFP Housing shall have no obligation to recover or seek recovery of any deposit monies of the guest's behalf. The deadline to cancel room blocks no longer needed is Friday, August 25, 2023.
Last Date to Request Housing
Friday, September 22, 2023
Reservations
AFP reserves the right to cancel any hotel reservations for individuals not registered to attend AFP 2023 by Friday, September 22, 2023.
All reservations made online require a credit card to guarantee the reservation.
AFP Exhibit Hall Hours
October 22, 2023: 6:00 pm - 7:30 pm
October 23, 2023: 8:30 am - 5:00 pm
October 24, 2023: 8:30 am - 5:30 pm
Important Credit Card Policies: Please Read
Advance Deposits: Hotels may charge one night's room & tax advance deposit after Friday, September 29, 2023 to the credit card used to hold the reservation. If you do not want the deposit charged to the current credit card, you must provide another card to AFP Housing no later than Thursday, September 28, 2023. After that date we may not be able to prevent the hotel from charging the current card for the deposit.
Important Advisory
CMR (Convention Management Resources) is the official hotel management company for AFP 2023. No other hotel management company or travel agency is authorized to place reservations on behalf of AFP. These companies have not entered into agreements with the San Diego hotels and are not able to guarantee rates and accommodations during the dates of the conference. Should you be contacted by any other agency other than CMR,
send us a message
through the AFP Hotel Support Center.
The following company is NOT affiliated with AFP or CMR: