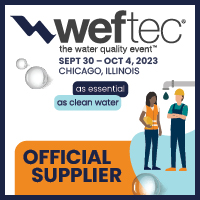 Room Block Request
General Information:
For 10 or more rooms, complete and submit this form.
For 1-9 rooms, book individually on the
Make a Reservation
page.
Download and review WEF's Attendee Room Block Policies and Procedures. This document includes preliminary convention shuttle service and badge pick-up information.
Review the hotel list to be sure your preferred hotels can accommodate your specific needs..
View full guarantee, deposit, and payment terms.
To ensure receipt of WEFTEC Housing's email communications, please add @cmrus.com to your company's whitelisted domain list.
Should you need to change your original request after submitting it, please notify WEFTEC Housing by sending us a message or calling 888.301.4933 (U.S. & Canada) or +1.415.979.2298 (International).